This week's episode of The Bachelorette was hard to enjoy because of Lincoln Adim, the contestant who was convicted last month of indecent assault and battery for groping a woman in 2016. This meant he had a pending criminal charge during his time on the show. The Bachelorette is supposed to be fun, but it's not fun to watch someone you know is guilty of sexual misconduct act like he's not guilty of sexual misconduct. His presence meant the production failed to protect Becca from an unsafe person. That familiar squicky feeling is back.
Plus, Lincoln's not gone yet; he got a rose this week, so he'll be around for at least another episode. I wonder if upcoming episodes are being recut right now to deemphasize him. Either way, they kept in his flat-earther segment this week. Yes, Lincoln believes the Earth is flat. That means he gets his information from YouTube vloggers. It would have been funny if we didn't know Lincoln assaulted a woman. His stupidity is dark now.
So yeah, Lincoln will cast a shadow over the rest of the season.
Meanwhile, Garrett, who's extremely problematic in his own way, got a one-on-one date. It was hard to watch, especially since we know Garrett is a frontrunner. It was uncomfortable watching Becca fall for a guy who thinks the Parkland shooting is a hoax, especially since Becca has endorsed the idea of Joe Biden running for President in 2020. He apologized for his social media likes, but his politics didn't change just because some liberals got mad at him. He hates liberals. It probably reinforced his beliefs. He probably sees no problem with separating migrant children from their parents. It's insane that these people don't talk about politics. These must be the only people in America who aren't thinking about Trump every day. Ah, to be blissfully ignorant.
Sigh. At least as far as we know, the other guys aren't as despicable as Lincoln. Jordan and David are just garden variety douches who aren't sex criminals. Let's focus on them tonight.
David -- who fell off his bunk bed and broke his nose last week -- got back from the hospital just in time for the rose ceremony. His arrival interrupted Jordan's time with Becca (hmmm, how fortuitous!), where Becca gave him gold American Apparel shorts. "She's got my groin on her mind," he said. He didn't understand that Becca was making fun of him.
David's face was blurred out in the promo (see above), but maybe that was just to build expectation, because he didn't look that bad. He had a black eye. If you saw him on the street, you would have thought he had gotten in a bar fight. But again, he didn't get in a bar fight: he fell out of bed, which might be the opposite of a bar fight. He was still wearing his hospital bracelet. Since he needed to sleep instead of going to the rose ceremony, Becca gave him an early rose. Which he immediately used to taunt Jordan.
Jordan said David's face looked like a "time warp," which doesn't really make any sense to me. He also compared him to a Picasso, and said "the clock's over here, the beach is over there," which is a reference to a Dalí painting, not Picasso. Jordan is not smart.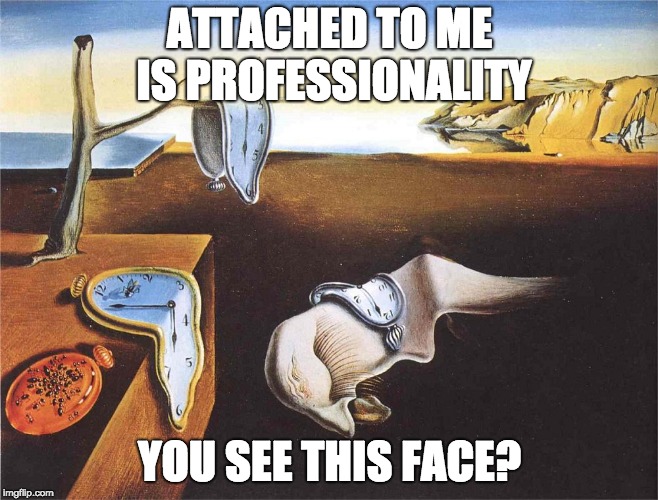 "I may not look like a model at this point, but I got a rose, bitch," David said in a confessional interview.
"I'm Captain Underpants, and that's all I got," said Jordan.
They both went on a lumberjack group date, and they were both out of their element and receded into the background while the manlier men did their thing.
During Jordan's time with Becca during the rose ceremony, he took off his pants to show Becca his tiny gold shorts. It was embarrassing. He tried to kiss Becca, and she told him she couldn't take him seriously.
"The dude's a clown, and for the record, I don't think Jordan's here for the right reasons," said Colton. "I want the antics and the bulls--- to be done." Colton pulled Jordan aside and berated him about being a clown and told him to knock it off. Bad move, Colton. Better to stay above it and let the non-competitors drag each other down. It's not a winning strategy to get caught up in interhouse drama, and Colton is obviously trying to stay in this long enough to be the Bachelor.
And then we took a little break from the other jerks for Jean Blanc, who seemed cool until this moment. He gave her a custom fragrance, and then when she wasn't that into it, he shot his shot and told her "I love you" waaaaaay too early. Becca didn't feel the same, and so Jean Blanc had to go. and he said that he wanted the fragrance back and that he only said "I love you" because he thought that was what she wanted to hear. YOOOOOOOO! Unreal. I can't believe he said that. It was one of the most spectacular flameouts I've ever seen on this show. But hey, Jean Blanc got what he wanted -- to launch a women's fragrance line! Now you can smell like what Jean Blanc wanted Becca to smell like.
At least Wills, who got the second one-on-one, seems cool. He talked about getting his heat broken by a woman who said she wanted a "hall pass," but really just wanted to not be in a relationship with him. Poor guy. Wills for Bachelor!
Jordan ended the episode with one of the most incomprehensible similies I've ever heard.
Whaaaaaaaaaaaaaaaaaaaaaaaaaaaa?
The Bachelorette airs Mondays at 8/7c on ABC.