[WARNING: The following contains spoilers from Sunday's Game of Thrones episode. Read at your own risk!]
Ding dong, the king is dead!

There was much rejoicing across TV-viewing land Sunday night when that little snot King Joffrey Baratheon (Jack Gleeson) became Game of Thrones' latest casualty in the War of Five Kings. Following his marriage to Margaery Tyrell (Natalie Dormer), someone sneaked poison into his wine. And thus, a beautiful wedding day and bite of pigeon pie were forever sullied when Joffrey fell to the ground choking, twitching and bleeding from the nose.

Game of Thrones: The trouble with Joffrey

The so-called Purple Wedding is the second nuptials to end in death after last season's Red Wedding massacre. If we lived in Westeros, we'd probably skip all wedding feasts from now on. Even the lure of an open bar couldn't tempt us!

"The last day of shooting the wedding was very bittersweet because that was the day we filmed Joffrey's death, which was incredibly sad for everyone," Sophie Turner, who plays Sansa Stark, tells TVGuide.com. "I keep saying like, 'Oh my God, it was so devastating doing it.' And people are like, 'Why?' I keep forgetting people hate him because we all love [Jack]. I love how awful and vile Joffrey is. I think it's so funny. He's a total bastard in every sense of the word."

Joffrey is certainly one of the most loathed characters on the series. At the beginning of the season, 63 percent of readers who voted in a TVGuide.com poll wanted the teen king to die next. Nevertheless, we can't help but mourn. In a world where villains are often depicted with a degree of complexity and humanity, Joffrey was such a wholly depraved character with no redeeming qualities that our feelings toward him are pure. He always delivered the very best unqualified awfulness. Joffrey shall be missed.

In honor of the bloodthirsty pissant, TVGuide.com and a few of the Game of Thrones cast share their favorite things about Joffrey:
Game of Thrones cast spills on Red Wedding shocker

Sansa perhaps has the best reasons to hate Joffrey. When she was younger, she was besotted by his golden good looks and completely false sweetness: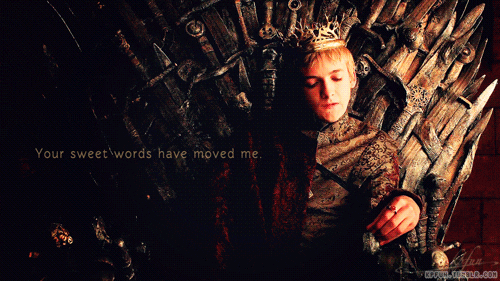 VIA
VIA

... and made her wedding super awkward.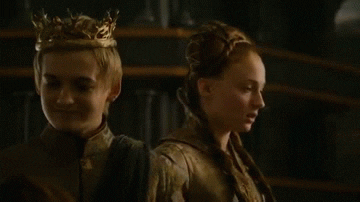 VIA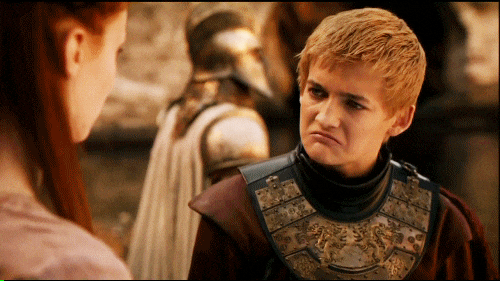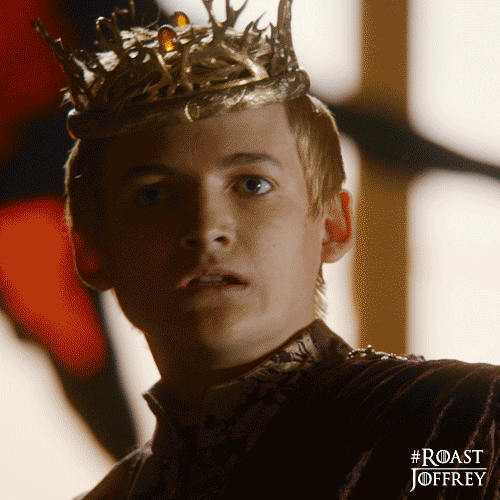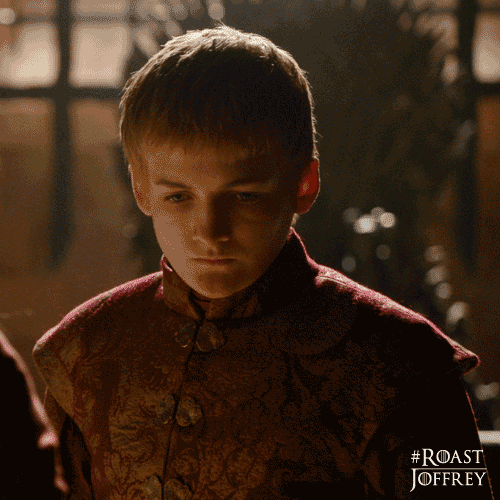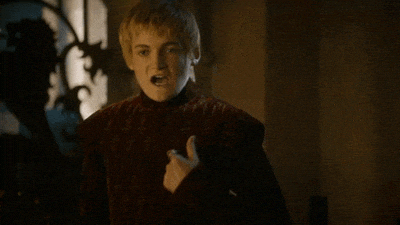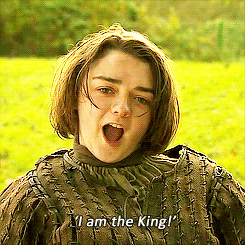 What were you favorite Joffrey moments or qualities? Will you miss Joffrey the king?

Game of Thrones airs Sundays at 9/8c on HBO

(Additional reporting by Sadie Gennis)


VIA