Season 6, Episode 8

Strange Case of Clarence and Anita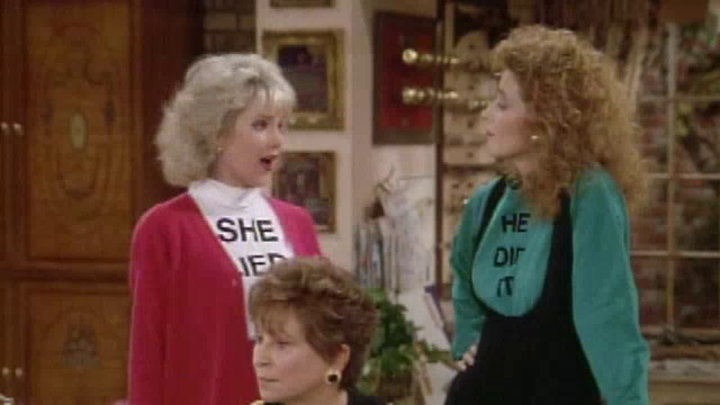 First Aired: November 4, 1991
Everyone gathers for Allison's birthday slumber party, but nobody is speaking to one another after a heated debate sparked by the Clarence Thomas-Anita Hill hearings. Carlene: Jan Hooks. Allison: Julia Duffy. Julia: Dixie Carter.
Guest

Cast
Beans Morocco Director
Michael Goldfinger Rusty
Edward T. O'Brien Toby
The 100 Best Shows
TV Guide ranks Peak TV's finest offerings
Discover Now!
How to Cut Cable
How to stream the shows and sports you love
Discover Now!
My News
Sign up and add shows to get the latest updates about your favorite shows - Start Now