Season 1, Episode 8

Sick and Retired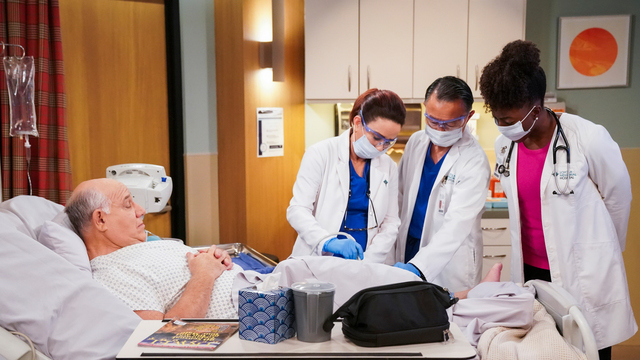 First Aired: November 21, 2019
Carol's dear friend Phyllis is admitted to the hospital, and Carol jealously witnesses what retirement would have looked like for her. Also, Daniel takes credit for Caleb's excellent diagnosis and is bothered when Caleb doesn't seem to mind.
Guest

Cast
Jane Kaczmarek Phyllis
Alan Blumenfeld Mr. Tuverson
The Best Netflix Originals of 2019
... so far
Discover Now!
100 Best Shows on TV
TV Guide ranks Peak TV's finest offerings
Discover Now!
My News
Sign up and add shows to get the latest updates about your favorite shows - Start Now