Season 4, Episode 20

The Man from Salinas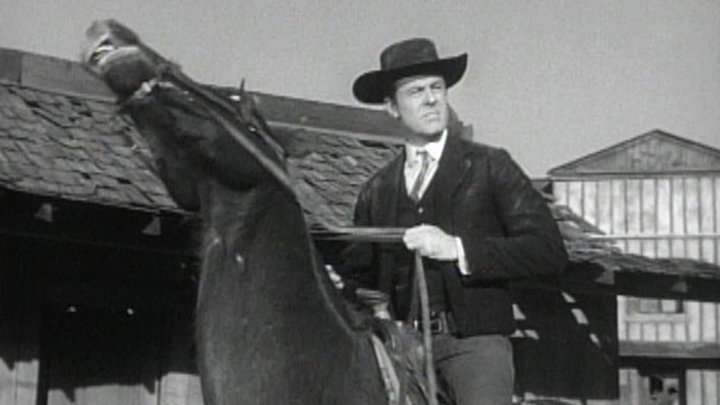 Banker Hamilton is closing up for the day when Rudy Gray persuades him to stay open for one more transaction---a withdrawal at gunpoint. Gray: Jack Hogan. Hamilton: Harlan Warde. Dave Foley: Robert Culp. Lucas: Chuck Connors. Mark: Johnny Crawford. Nils: Joe Higgins. Doc Burrage: Ralph Moody. Telegrapher: Fred Sherman.
Cast & Details
See all »
Rating: TV-PG
Premise: A widowed homesteader raised his son on a New Mexico ranch and helped the local sheriff battle desperadoes using a modified Winchester rifle. The series aired during the heyday of the Western on network television. During the 1958-59 season, this show's fi… (more)