Season 4, Episode 12

Are We There Yet?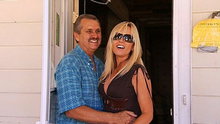 First Aired: February 10, 2009
Jeana helps her daughter Kara move into her apartment in Berkeley, but the two feel like fish out of water amid the colorful hippie folk. The grand travels continue when Tamra visits her estranged father in Iowa; Gretchen journeys to Dallas to reconnect with college friends; and Lynne takes a romantic passage to San Diego.