Season 3, Episode 13

Lucy the Coin Collector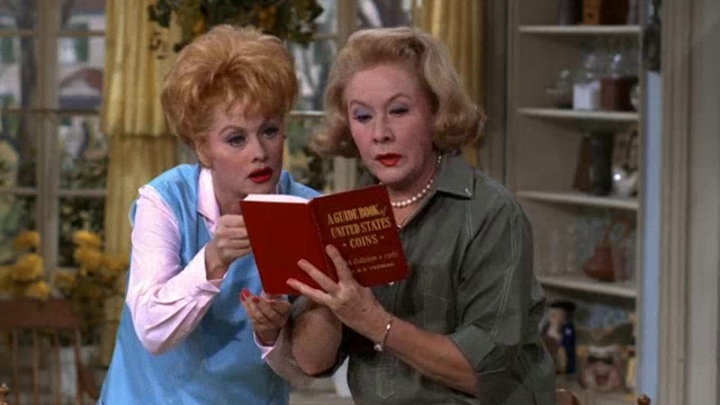 Lucy and Viv discover that there's money to be made in old coins, so they head for the bank and Mooney's capacious coffers. Lucy: Lucille Ball. Viv: Vivian Vance. Mooney: Gale Gordon. Policeman: Ray Kellogg. Jerry: Jimmy Garrett. Miss Ferguson: Monya Andre.
Guest

Cast
Ray Kellogg
Policeman
Monya Andre
Miss Ferguson
Cast & Details
See all »
Rating: None
Premise: The TV icon plays a widow living with best bud Vivian and their kids while she works as a secretary for long-suffering banker Mr. Mooney. Five years after `I Love Lucy,' and without Desi, Ball scored another hit series that showcased her gift for physical… (more)