Season 3, Episode 15

What Happens in Jersey...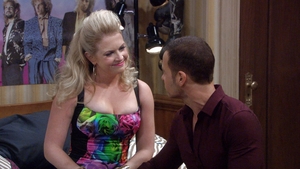 First Aired: September 4, 2013
Conclusion. Mel's feelings for Joe become confused as she continues to masquerade as his ex-wife during a family gathering in New Jersey. Meanwhile, Joe's nephew Marco shows a romantic interest in Lennox; and Ryder is asked to do a favor for the Longos.
Cast & Details
See all »
Premiered: August 17, 2010
Rating: TV-14
Premise: A busy politician hires a male nanny to help her take care of her teenage niece and nephew. (more)