Season 3, Episode 29

Tennessee Ernie Hangs On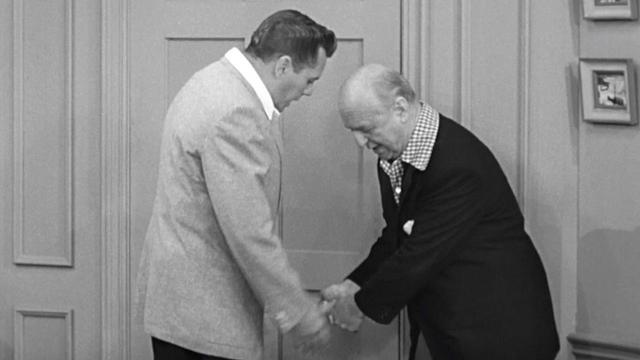 Conclusion: Lucy's "cousin" Ernest (Tennessee Ernie Ford) won't leave despite all sorts of subterfuge. So the Ricardos plead poverty. They tell him they can't afford food. Too bad that Ernest knows how to sing for his supper on a variety show called "Millikan's Chicken Mash Hour." TV Host: Richard J. Reeves.
Guest

Cast
Richard J. Reeves
TV Host
Tennessee Ernie Ford
Ernest Ford