Season 1, Episode 10

Lucy Is Jealous of Girl Singer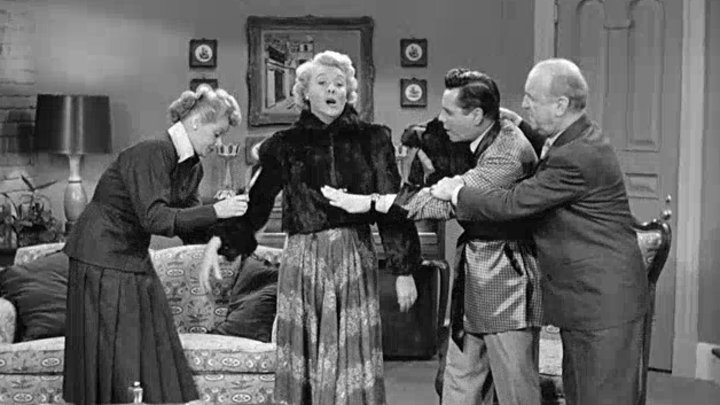 Lucy suspects that Ricky is cheating. First, a columnist links him to a singer. Not true, he swears. Then she finds lace in his pocket. She's not buying his explanation---that it was accidentally torn off a dancer's costume during rehearsal---so she decides to go undercover on the Tropicana chorus line. Dancer: Helen Silver.