Season 10, Episode 19

When Does a War End?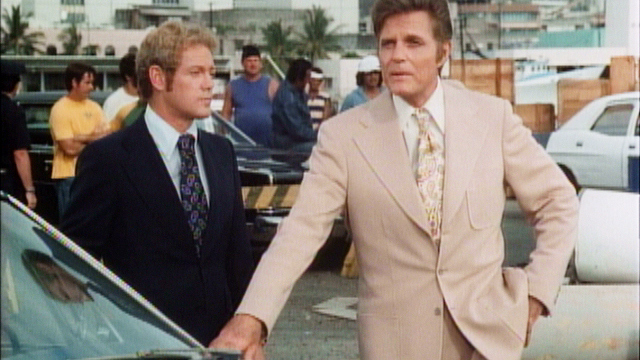 First Aired: March 16, 1978
A respected businessman becomes the target of a series of bombings. McGarrett: Jack Lord. Dan: James MacArthur. Willy Barker: David Dukes. Yuhio Muromoto: Bennett Ohta. Alicia Wade: Anne Francis. Joe Boyd: Joshua Bryant. Nancy Muromoto: Donna Benz. Sakata: Tom Fujiwara. Chopper Pilot: Bill Lacy.
Cast & Details
See all »
Rating: TV-PG
Premise: Book 'em, Danno. This is one of the longest-running crime dramas in TV history, memorable for its great scenery, sun-burst theme by the Ventures, and Jack Lord's iconic, no-nonsense McGarrett, with his stiff, macho haircut. The series chronicles an elite f… (more)