Season 1, Episode 23

Not That Much Different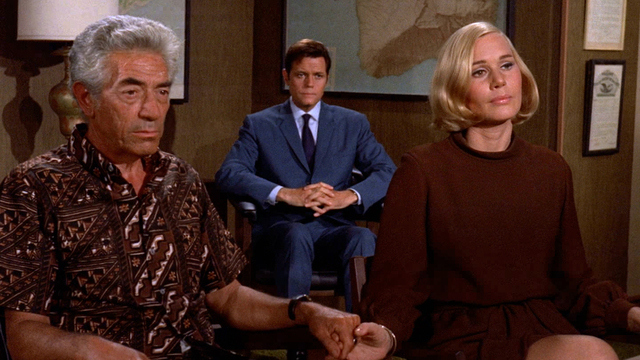 A student protest leader is killed during a confrontation between a general and demonstrators. Was the target the general---or the student? Lannie: Ann Prentiss. McGarrett: Jack Lord. Brechtman: Lee Paul. Manning: Dennis Cooney. Ned: Stewart Moss. Carol: Jadeen Vaughn. Danny: James MacArthur.
Cast & Details
See all »
Rating: TV-PG
Premise: Book 'em, Danno. This is one of the longest-running crime dramas in TV history, memorable for its great scenery, sun-burst theme by the Ventures, and Jack Lord's iconic, no-nonsense McGarrett, with his stiff, macho haircut. The series chronicles an elite f… (more)