Season 1, Episode 12

Yesterday Died---Tomorrow Won't Be Born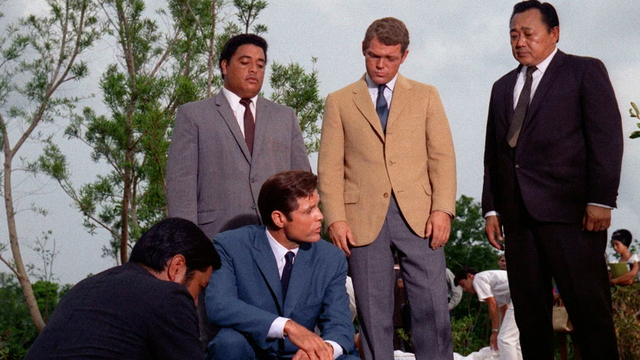 Danny heads the squad's search for the assailant who critically wounded McGarrett. Trinian: John Larch. McGarrett: Jack Lord. Emma: Vivi Janiss. M.K.: Lanikai. Cohen: Al Eben. Chin Ho: Kam Fong. Kono: Zulu. May: Maggi Parker.
Guest

Cast
John Larch
Trinian
Vivi Janiss
Emma
Lanikai
M.K.
Cast & Details
See all »
Rating: TV-PG
Premise: Book 'em, Danno. This is one of the longest-running crime dramas in TV history, memorable for its great scenery, sun-burst theme by the Ventures, and Jack Lord's iconic, no-nonsense McGarrett, with his stiff, macho haircut. The series chronicles an elite f… (more)