Season 7, Episode 11

What a Drag!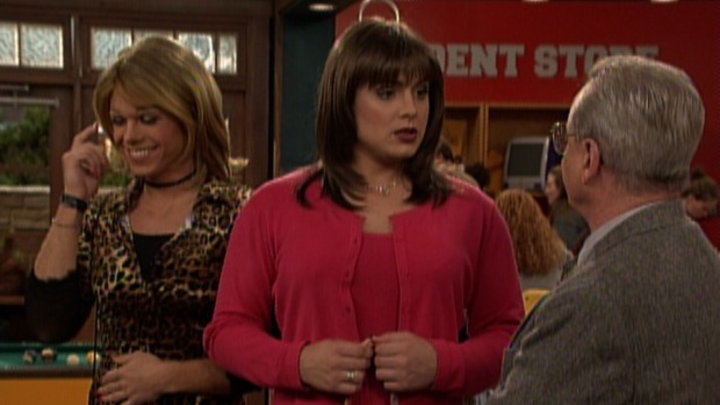 First Aired: December 3, 1999
Jack and Eric find life a drag when they pose as women---ugly women---to escape the clutches of a campus goon (Andrew Levitas). Meanwhile, Topanga can't paint over her horror when Cory redecorates the apartment. Cory: Ben Savage. Jack: Matthew Lawrence. Shawn: Rider Strong.
Guest

Cast
Andrew Levitas
Luther
Cast & Details
See all »
Premiered: September 24, 1993
Rating: TV-PG
Premise: Cory Matthews, the titular boy, grows up in this long-running sitcom, a staple of ABC's `TGIF' lineup through much of the 1990s. (It premiered when Cory was 11 and ended with him married to childhood sweetheart Topanga Lawrence.) (more)