A squad of investigators reopens unsolved murder cases in this British crime drama.
Premiered: September 4, 2000
Rating: TV-14
Season 2, Episode 1

Life Sentence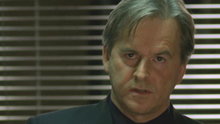 First Aired: January 28, 2003
Part 1 of 2. A closed serial-killer case from the 1980s is reopened when the only survivor receives a threat that indicates the murderer had an accomplice who's now attempting to continue the killing spree on his own.