Industry insiders and Hollywood celebrities discuss video games.
Season 4, Episode 3

The Fallout and RAGE of Audrina Patridge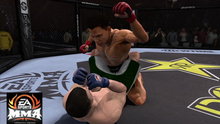 Audrina Patridge offers to teach Jace and Todd how to dance at the new offices, but Todd has a painful accident. Back in Nevada, Jace has found 1001 ways to kill Felicia Day.